WISHING ALL AT PETCHAT A MERRY CHRISTMAS AND A HAPPY NEW YEAR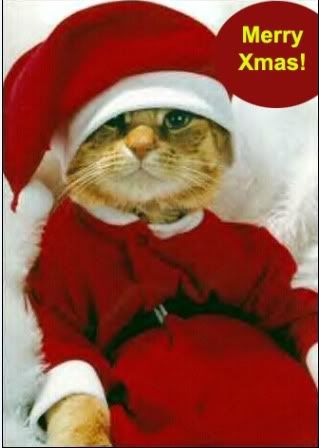 AND A VERY

TO ALL AT PETCHAT
FROM JOHN BULL
Mon, 12/12/2011 - 3:29pm
#2
Wishing you a great Christmas
Wishing you a great Christmas John and vetnurse.
Here is a useless fact:
"Happy Christmas" gained usage in the late 19th century, and is still common in the U.K. and Ireland alongside "Merry Christmas". One reason may be the Methodist Victorian middle-class influence in attempting to separate their construct of wholesome celebration of the Christmas season from that of common lower-class public insobriety and associated asocial behaviour, in a time where merry was also understood to mean "tipsy" or "drunk". Queen Elizabeth II is said to prefer "Happy Christmas" for this reason.